"He (Jesus) left the crowd and went into the house. His disciples came to Him and said,
"Explain to us …" (From Matthew 13: 36)
It's always very encouraging to preachers to know that Christ's first disciples didn't always understand his sermons!
What those disciples did 'get', though, was that they had the freedom and opportunity to say, "We don't understand.' Within the safety of a smaller group setting, as they met in someone's house, they could discuss the issue, encourage one another and grow as disciples.
Trinity's Discipleship Groups seek to meet these same needs. They are not for people who 'have it sorted'. They are for people who have got questions and who, through Bible Study & prayer, want to grow as Christ's disciples in the context of a supportive, caring and encouraging group. Our Discipleship Group material follows the current sermon series as closely as possible.
Groups meet fortnightly at various times during the week. Our group leaders and the places where they meet are listed below. If you would like to know more about joining a group, please speak to our Minister.
DISCIPLESHIP GROUPS DATES FOR 2015
Our groups will recommence after the summer break on the 8th, 9th and 10th of September.
Anyone interested in joining a group please contact Neil.
Discipleship Group leaders – Addresses – Times

Ruth Stewart – Solid Ground Cafe Greyabbey
Wednesday Night @ 8pm

George Angus – Mount Stewart Estate

Norman Hamilton – 99 Newtownards Road Greyabbey

Heather Dynes – 2 Rubane Meadows Kircubbin

Noel Angus – Solid Ground Cafe Greyabbey

Alan Ryder – Solid Ground Cafe Greyabbey
Thursday Day @ 9:30-11:15 am

Heather McArthur – 15 Strangford View
Thursday Night @ 8pm

Irene McAvoy – 12a Cardy Road Greyabbey

Sharon Muldoon – 3 De Courcy Pk Greyabbey

Richard McCracken – 46 Strangford View Greyabbey
Friday Night @ 8pm – Young Adults Group

Lorraine Little & Philip Warnock- 3 The Chanderies Greyabbey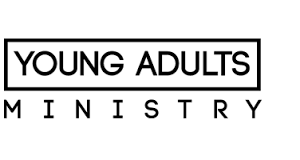 Join with us in this exciting new ministry in Trinity as we start a Young Adults Bible Study. It will be following the same study book as the rest of our discipleship groups so we will all be sharing this journey together.
It will be in a relaxed atmosphere In Solid Ground, Trinity starting on Friday 11th September at 8pm running every other week. It is for anyone aged 16 and above.
Let us all join together as we read the word of God, share in fellowship and strengthen our faith in following Jesus.
For more info contact: Lorraine Little on 07731847941, Philip Warnock on 07764997980 or facebook.com/trinitygreyabbeyyoungadults.
"Even youths grow tired and weary, and young men stumble and fall; but those who hope in the Lord will renew their strength. They will soar on wings like eagles: they will run and not grow weary, they will walk and not be faint."
Isaiah 40: 30-31
---