Click on the image below to view the Abura ECD Centre Completion Report.
SUNDAY SERVICES ARE STREAMED LIVE ON

Anyone who has access to the internet will be able to view the live-stream on YouTube using a smart phone, tablet, computer or smart TV.
If you have a smart TV, i.e. a TV that can access the internet, then it will probably have a YouTube app.Search for 'Trinity Greyabbey' and select 'Trinity Greyabbey' from the list.
If you happen to have a sign-on to YouTube, it would be appreciated if you would SUBSCRIBE to our Channel.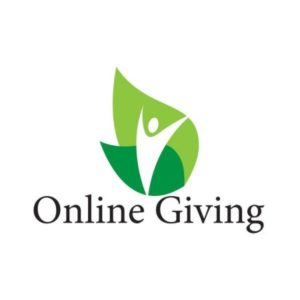 OFFERINGS BY STANDING ORDER / ELECTRONIC TRANSFER
If you would like to make your tithes and offerings by Standing Order, or Electronic Transfer please click on the link below to view instructions on how to set this up.

TRINITY MEMBERS INFORMATION SIGN-UP SHEET
We are in the process of updating our church records and would like for each family member of the church to take a few minutes to update or obtain information on them. All information is for church purposes only and will be held in accordance of the Data Protection Act. It is for communication purposes only for Trinity, Greyabbey and will help the session and committee with the weekly running of the church. Thank you very much for taking the time and if you have any queries please get in touch with Tony on 07985 415126. To access the page please click here

CHURCH/CHRONICLE ANNOUNCEMENTS
For church announcements and Chronicle notices it is Fiona.
Please email announcements@trinitygreyabbey.org before Thursday at noon to make that Sundays sheet.
Deadline for ads for Chronicle is 5.00pm on Monday.
INTERNAL ORGANISATIONS HALL/ROOM BOOKINGS
To book a room at either venue, please check the calendar to make sure the date(s) are available and send an email with your name; organisation; telephone number; date of function; time from/to; and nature of function to roombookings@trinitygreyabbey.org
SETTING UP A/V EQUIPMENT, SOCIAL MEDIA OR ANY OTHER
I.T. RELATED QUERIES
Contact Tony on communications@trinitygreyabbey.org or 07985 415 126.
FOR FURTHER INFORMATION AND DETAILS ON THE ABOVE ITEMS PLEASE SEE THE NOTICE BOARD IN THE WELCOME AREA

Should you need to speak to our Minister
Please contact Neil on the following:
Mob – 07841 353 790 – Manse – (028) 42788688 / Church – (028) 42788377
E-mail
ministertrinitygreyabbey@gmail.com
If you need to speak to our Assistant Minister, contact Paul on:
Mob – 07894 277 905 or E-mail
assistantminister@trinitygreyabbey.org
If you need to speak to our Outreach Worker, contact Michelle on:
Mob – 07541 727 033 or E-mail
clougheyoutreach@trinitygreyabbey.org
If you or someone you know is going into hospital, or has been taken to hospital, please let Neil or one of the elders know. Thanks.
MISSED A SERVICE OR WANT TO LISTEN AGAIN?
All our services from May 2020 are available to view online on our YouTube Channel.
Services available on CD & DVD
If you don't have access to the internet, copies of services are also available on either CD or DVD. These can be ordered from your District Elder. Any queries please contact Tony on 07985 415126 or Email:
communications@trinitygreyabbey.org
.

"Don't think of the things you didn't get after praying

.

Think of the countless blessings God gave you without asking

"
T@P
(Trinity at Prayer) meets on alternate Wednesdays in the Upper Room (Greyabbey) and Minor Hall (Cloughey). Click here to see the dates of meetings this month.
PRAYER TEXT
If you have a particular issue or health problem and you would like at least 40 people to be praying for you please send it through to
07754
193
347
. All requests will be kept confidential.
T@P updates are published online. See 'Trinity @ Prayer'.

TIDES – Daily Emailed Devotional
In the constant cycle of life, it is important for the people of God today to maintain a rhythm of devotion. PCI have a resource for ordinary followers of Jesus with a regular pattern of
bible reading and prayer that will provoke lives of service and mission. If you would like to investigate this resource you can do so
here.
CONNECT WITH US
Follow our social media outreach and stay connected with the latest updates, announcements and fellowship events.
COPYRIGHT NOTICE
The information on this site is the property of Trinity Greyabbey. No broadcasting or duplication of any sermons allowed without permission from Trinity Greyabbey.
CONTACT US
Trinity Presbyterian Church
Main Street, Greyabbey
County Down, BT22 2NE.
Minister Neil Stewart:
Mobile – 078 413 53790
Church Office – 028 427 88377
Manse – 028 427 88688