EXCITING NEWS

TRINITY MEMBERS INFORMATION SIGN-UP SHEET
We are in the process of updating our church records and would like for each family member of the church to take a few minutes to update or obtain information on them. All information is for church purposes only and will be held in accordance of the Data Protection Act. It is for communication purposes only for Trinity, Greyabbey and will help the session and committee with the weekly running of the church. Thank you very much for taking the time and if you have any queries please get in touch with Philip Warnock on 07764997980. To access the page please click here
UPCOMING EVENTS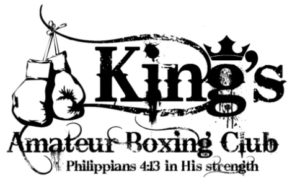 KING'S AMATEUR BOXING CLUB FOR MEN (CLOUGHEY)
Men: Improve your fitness with circuit training and boxing and hear how God can change your life!
When: Begins Monday 9th April 2018
(for 10 consecutive Mondays)
Where: Trinity Presbyterian Church Halls, Cloughey
Time: 7:30 – 9:00pm
Who: For men 18 years and older, all fitness levels
Equipment and refreshments will be provided
This is a free activity.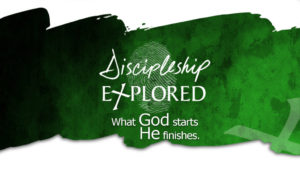 DISCIPLESHIP EXPLORED STARTING IN CLOUGHEY
We are planning to study the course that follows on from Christianity Explored. Discipleship Explored takes 8 sessions to look through Paul's letter to the Philippians. His letter helps us explore what it means to follow Jesus.
Wednesday's 8-10pm in Cloughey Minor Hall.
Starting January 22nd, February 7th & 21st, March 7th & 21st, April 16th and May 2nd & 16th.
Please fill you details in on the sheet in the entrance so that the books can be ordered or get in contact with Neil on 07841353790 or neildhstewart@gmail.com.
CRAFT CLUB
will meet on Tues 24th April at 7.30pm in Solid Ground. All welcome, contact Agnes Macartney on 07719 877 138.
RE:GEN
are hosting a "Jive and Social Night' to raise funds for the church organisation. It is an all age family fun night starting from 7-10pm on Sat 28th April in the Main Hall, Trinity Greyabbey. You do not need any experience as the first hour is beginner lessons followed by a 2 hour social. Food and refreshments will be served and tickets cost £5 for under 18's, £8 for adults and primary children age and under are free. There will be a supervised kids play area so a babysitter is not required, no excuses!
WOMEN'S FELLOWSHIP LUNCHTIME OUTING
on Tues 1st May to Parliament Buildings, Stormont. The bus leaves Greyabbey at 11.00am and the cost is £7.00 (payable on the day) including sandwiches and tray-bakes. If you plan to go please place your name on the list which can be found in any of the welcome areas.
CONGREGATIONAL COMMITTEE
The next meeting of the committee will take place on
Tues 8 May at 7.30pm in the Upper Room
. Material will be circulated in the week prior to meeting.
*NEW DATE FOR THE LADIES' DAY*
unfortunately we had to postpone our ladies' day in March due to adverse weather conditions. We are pleased to announce a new date of Sat 2nd June from 10.00am – 2.00pm. Our speaker shall be renowned author Catherine Campbell whose books include "Under the Rainbow", and "God knows your name". This is sure to be fun-filled blessed day of fellowship. The cost for the day is £10. For catering purposes please add your name to the list.
WOMEN'S FELLOWSHIP EVENING
is planned for 15th May. Meeting at the church at 7.30pm, we shall visit Rosemount House followed by supper in Solid Ground.
STRICTLY COME DANCING
The events team are considering a Strictly competition again, and we need Dancers. Anyone willing to have a go please speak to Paddy McAvoy or Richard Smith.
CHURCH TRIP FINAL REMINDER
Anyone thinking of joining the Church Trip please get in touch with Paddy ASAP, as deposits are due in by the end of the month. We would love to have some of the Cloughey members join us for this enjoyable wee break.
PUPPET TRAINING
Crown Jesus Ministries are holding Puppet Training on Thurs 31May from 7.00 – 10.00pm in The Mill, Kelvin Street, Belfast, BT5 4NS. The cost of the evening is £15 per person. Over the course of the evening, you will get the opportunity to learn basic puppet skills, be equipped with helpful ideas and resources, gain useful knowledge for setting up a puppet team and time to speak with experienced members of our team. You will be provided with a work booklet, and as much tea and coffee as you would like. Spaces are limited and we will operate on a 'first come, first served' basis. Also, if you have your own puppets, please bring them along on the night. To register, contact Helen Lamb (028) 9073 8338 or
helen@crownjesus.org
TRANSPORT POOL
We are hoping to encourage folks who may not be able to easily join us on a Sunday morning back into fellowship. If you think God could use you to transport folks to and from church on a Sunday morning, please sign up in the Welcome Area.
TEAR FUND
Date for your diary
: North Down Tear Fund Walk Friday 1st June. Please keep it free, this walk in Crawfordsburn Country Park is always well supported by Trinity. More details to follow.
NEW MEMBERS
If you would like to explore becoming a member of Trinity, then please come along to our new members classes on Monday's 23rd & 30th April and 7th May at 8.00pm in Solid Ground, Greyabbey.
HOLIDAY BIBLE CLUB
Calling all volunteers! Soon be summer time again and our HBC will be from 6th – 10th August. If you would like to serve God in this way, please add your name to the volunteer sheet in the information area or welcome area. Even if you can't help during the actual week, if you would like to help us with any preparation, that would be very welcome too! Thank you.
BELFAST MARATHON
Twenty five people from Trinity will be participating in five teams in the Belfast marathon on 7th May, the teams are running to raise money for Abaana. All and any support is welcome, our just giving page:
https://
www.justgiving.com
/fundraising/
colin-caughey
FIELDS OF LIFE ANNUAL STORMONT RUN
on Sat. 9 June raising funds to extend the WASH (Water & Sanitation Hygiene) Programme in East Africa. 5k & 10k Run plus a 1k Fun Run for individuals and families. Register at www.athleticsni.org For further information please visit
www.fieldsoflife.org
or tel: (028) 3839 0395.
KESWICK AT PORTSTEWART 2018
from Sat 7th – Fri 13th July consisting of morning Bible readings, evening worship celebrations / teaching and activities for young people. Music led by Ian Hannah.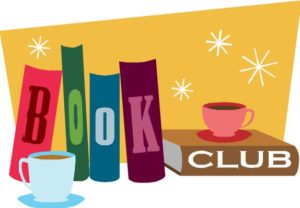 "LITERARY LOVED" BOOK CLUB"
Starting on 21st September we plan to meet on the 3rd Thursday of each month at 7.00pm to share our thoughts on what we are reading. If our information evening is anything to go by, there will be much laughter mingled with a cuppa and snacks! The club is open to all ladies of all ages and stages and our first book is Rachel Held-Evans' witty account of "A year of Biblical Womanhood". See Sarah Caughey or Ruth Stewart if you have difficulty obtaining a copy of this book as we have a few copies available to circulate.

TIDES – Daily Emailed Devotional
In the constant cycle of life, it is important for the people of God today to maintain a rhythm of devotion. PCI have a resource for ordinary followers of Jesus with a regular pattern of
bible reading and prayer that will provoke lives of service and mission. If you would like to investigate this resource you can do so at
www.presbyterianireland.org/tides
CONNECT WITH US
Follow our social media outreach and stay connected with the latest updates, announcements and fellowship events.
The information on this site is the property of Trinity Greyabbey. No broadcasting or duplication of any sermons allowed without permission from Trinity Greyabbey.
CONTACT US
Trinity Presbyterian Church
Main Street, Greyabbey
County Down, BT22 2NE.
Minister Neil Stewart:
Mobile – 078 413 53790
Church Office – 028 427 88377
Manse – 028 427 88688