Upcoming Events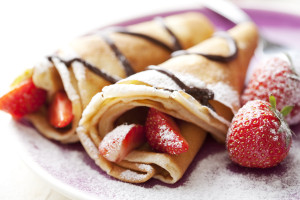 FIELDS OF LIFE
On Saturday 28th February from 7-9.30pm in Trinity Halls there will be a fundraising event for "Fields of Life" hosted by Lorraine Little and Natalie Fulton. There will be a tempting dessert menu on the night along with live music. All monies raised will be going directly to projects in Uganda where the girls will be joining a team from Joymount Presbyterian in Carrickfergus for two weeks mission work in July. So come along with friends and family to have your sweet tooth tempted, unwind by being served in a relaxing environment while raising money for people less fortunate than ourselves.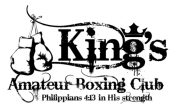 CALLING ALL MEN (Starting Thursday 8th January 2015 )
For 10 weeks Kings ABC (Amateur Boxing Club) will be holding fitness classed in our main hall @ 7pm. This will be a great opportunity to work off the Christmas lbs (or stone depending on the level of indulgence.) These guys are all Christians with a Christian message so this is also an opportunity to invite a non-church to a faith event with a dash of fun and fitness.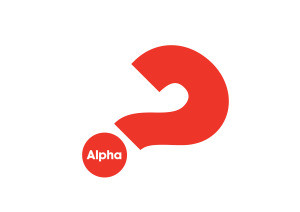 ALPHA YOUTH
"Who / What / Why / How" – Got questions about life and are aged between 11-18? Then come along for food, fun and a chat together as we look at the Alpha Youth Film Series at Trinity, Greyabbey on Sunday 18th Jan 2015 between 7pm to 8.30pm for 10 weeks. Course launch date is Saturday 3rd Jan from 7.30pm to 10pm in Trinity also. For more info please feel free to contact Philip on 07764997980 /
barney6uk@hotmail.com
or visit
alpha.org/journal/feature/88
.
FAMILY FEVER
Trinity Drama Group will be bringing Sam Cree's 'Family Fever' to the stage on March 13th, 14th, 20th & 21st. Tickets are on sale and can be purchased from Angus Farm Shop and all committee members. In previous years each performance has been a sell-out, buy your tickets early to secure your seat. This is a ticket only event. Adults £7.50, children £2.50. For further details contact Shirley Finlay 07821 143 811.

CONNECT WITH US
Follow our social media outreach and stay connected with the latest updates, announcements and fellowship events.
The information on this site is the property of Trinity Greyabbey. No broadcasting or duplication of any sermons allowed without permission from Trinity Greyabbey.
CONTACT US
Trinity Presbyterian Church
Main Street, Greyabbey
County Down, BT22 2NE.
Minister Neil Stewart:
Mobile – 078 413 53790
Church Office – 028 427 88377
Manse – 028 427 88688