As you'll see from our Mission Statement in the banner at the top, our desire as a congregation is to help people to …
Connect with our Church Family through the provision of a warm welcome;
Connect with God through worship and;
Connect with the wider local and global community through service. Read More.
Congregational Overview
As a congregation situated in the heart of Greyabbey village, our aim is to fulfil our mission statement in ways that are both biblically based and culturally relevant. While Presbyterians have worshipped in the village since 1650, with our current church building being opened in 1904, today's congregation is very much forward thinking as it worships and serves God in the 21st Century. Read more.
"Church Calendar" is now available. To view the calendar (Word File) or enquire about booking the halls from Sept 14 to Aug 15 click here.
"Trinity Mail" is now available. Sign up to receive T@P and Weekly Announcements via email by clicking here. To view this Week's Announcements click here or for "T@P" (Trinity @ Prayer) Monthly Update click here.
"Recordings" of each weeks service are now available. Click here to download them or listen through your browser.
Remember we are now on iTunes and can you can subscribe/download our sermons from there. Just open the iTunes store and search for "Trinity Greyabbey", or visit our podcasts page on iTunes by clicking here. Enjoy:)
MOVIE NIGHT
Trinity Greyabbey Parent and Toddlers Group invite all ladies to a Movie Night on Friday 30th January 2015 at 7.30pm in the Upper Room. Entrance cost of £5.00 includes supper. Seats should be booked in advance by contacting Diane 07921 854 880, Lorna 07841 910 169, Julie 07912 557 563 or Ruth 07843 733 788.
MODEL FARM SHOW & DOLLS HOUSE EXHIBITION
Trinity Halls will be the setting for the Model Farm Show & Dolls House Exhibition on Friday 13th February 2015 from 4.00pm – 10.00pm. Let your mind drift back in time and relive your childhood as you walk round the model farms most of them in 1:32 scale, created by enthusiasts. Collectors from all over the country will have their model farms on display along with traders selling items to enhance or start your own collection. A small Dolls House Exhibition will also be on display, something for the ladies to enjoy. Adults £5.00 children £2.50, refreshments will be on sale. If you would like to exhibit your model farm or dolls house please contact Shirley Finlay 07821 143 811.
CALLING ALL MEN (8th January 2015 )
– for 10 weeks Kings ABC (Amateur Boxing Club) will be holding fitness classed in our main hall @ 7pm. This will be a great opportunity to work off the Christmas lbs (or stone depending on the level of indulgence.) These guys are all Christians with a Christian message so this is also an opportunity to invite a non-church to a faith event with a dash of fun and fitness.
ALPHA YOUTH
"Who / What / Why / How"
– Got questions about life and are aged between 11-18? Then come along for food, fun and a chat together as we look at the Alpha Youth Film Series at Trinity, Greyabbey on Sunday 18th Jan 2015 between 7pm to 8.30pm for 10 weeks. Course launch date is Saturday 3rd Jan from 7.30pm to 10pm in Trinity also. For more info please feel free to contact Philip on 07764997980 /
barney6uk@hotmail.com
or visit
alpha.org/journal/feature/88
.
FAMILY FEVER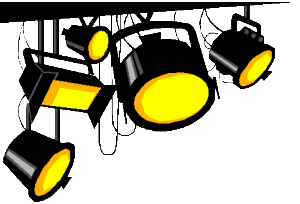 Trinity Drama Group will be bringing Sam Cree's 'Family Fever' to the stage on March 13th, 14th, 20th & 21st. Tickets are on sale and can be purchased from Angus Farm Shop and all committee members. In previous years each performance has been a sell-out, buy your tickets early to secure your seat. This is a ticket only event. Adults £7.50, children £2.50. For further details contact Shirley Finlay 07821 143 811.