ARDS PRESBYTERY CONSULTATION
LADIES FITNESS PROGRAMME
There will be a ladies fitness programme running on Tues nights from 7.00pm – 8.30pm in the Main Hall starting 5th April until 31st May.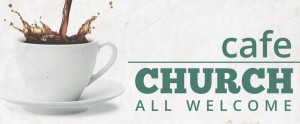 CAFE CHURCH
We will be running a cafe style church in Solid Ground for 4 weeks at 11.00am starting 15th May, ending 5th June. This is an opportunity for you to invite someone who has never been to church or has not been for a while. Cafe Church is a relaxed environment of worship with topics that have been specifically chosen to engage in the questions people often ask. The theme for the four weeks is WHAT? and the four questions are
1. What is the Bible? 2. What did Jesus do? 3. What is a Christian? 4. What is the Church?
Please pray
for opportunities to have conversations about these topics and if they come up, invite the person to come with you to Cafe Church.
NEW MEMBERS
We plan to run a new members course for those who would like to explore becoming a member of our congregation. The course will run on four consecutive Thurs nights at 8.00pm in Solid Ground; 14th, 21st, & 28th April and 5th May. All new members will be accepted into the congregation at Communion on Sun 8th May. If you would like to explore membership then please fill you details in on the sheet in the vestibule.
HOLIDAY BIBLE CLUB
Will be running from 8th – 12th
August. Anyone who would like to help with this outreach, please add your name to the list in the vestibule. Thank you.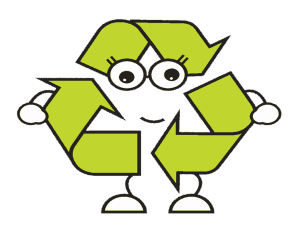 CASH FOR CLOBBER
Spring is in the Air!! It's time to clear the winter woollies from the wardrobe! To help with your spring clear out there will be a Cash for Clobber collection in May, (date to follow), please take the CFC bags from the vestibule and fill them with all your unwanted clothing, shoes, bags, belts, towels etc. If you have nowhere to store your filled bags please contact Shirley Finlay 07821 143 811 who will collect your filled bags.
CONNECT WITH US
Follow our social media outreach and stay connected with the latest updates, announcements and fellowship events.
The information on this site is the property of Trinity Greyabbey. No broadcasting or duplication of any sermons allowed without permission from Trinity Greyabbey.
CONTACT US
Trinity Presbyterian Church
Main Street, Greyabbey
County Down, BT22 2NE.
Minister Neil Stewart:
Mobile – 078 413 53790
Church Office – 028 427 88377
Manse – 028 427 88688