HEALTH & SAFETY AND FIRE AWARENESS TRAINING
The annual Health & Safety and Fire Awareness training has been scheduled for Mon 5 Sept at 7.30pm in the Upper Room. This will be for all Organisations / Group leaders, members of the Welcome Team, Committee and Session along with those who are included on the Cleaning rota. We also plan to include something on our recycling requirements. Do please put the date in your diary as we would like to complete the training on one evening.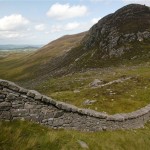 MOURNE WALK
Sat 10th September, have your walking boots out and ready for our annual walk. We will be leaving at 10.00am, more details to follow nearer the time.

TIDES – Daily emailed devotional
In the constant cycle of life, it is important for the people of God today to maintain a rhythm of devotion. PCI have a resource for ordinary followers of Jesus with a regular pattern of
bible reading and prayer that will provoke lives of service and mission. If you would like to investigate this resource you can do so at
www.presbyterianireland.org/tides
CONNECT WITH US
Follow our social media outreach and stay connected with the latest updates, announcements and fellowship events.
The information on this site is the property of Trinity Greyabbey. No broadcasting or duplication of any sermons allowed without permission from Trinity Greyabbey.
CONTACT US
Trinity Presbyterian Church
Main Street, Greyabbey
County Down, BT22 2NE.
Minister Neil Stewart:
Mobile – 078 413 53790
Church Office – 028 427 88377
Manse – 028 427 88688