EXCITING NEWS
SOLID GROUND ON SUNDAYS
Beginning Sunday 6 May 2018, Solid Ground Greyabbey will be opened every Sunday from 11.30am to warmly welcome folks from our congregation, and wider community, who may find it difficult, for a variety of reasons, to sit through the main church service. This will offer the opportunity to watch and listen to the service, via television, in a smaller, relaxed setting with refreshments available. A number of congregational members will be on hand before, during and after the service to provide assistance or simply to have a chat. If you feel this facility would meet your needs please come along – you will be made very welcome; alternatively, if you feel it may meet the needs of a family member or friend, please let them know the details or perhaps bring them along with you. Please contact Elaine on 07718 203322 should you require any further details.

TRINITY MEMBERS INFORMATION SIGN-UP SHEET
We are in the process of updating our church records and would like for each family member of the church to take a few minutes to update or obtain information on them. All information is for church purposes only and will be held in accordance of the Data Protection Act. It is for communication purposes only for Trinity, Greyabbey and will help the session and committee with the weekly running of the church. Thank you very much for taking the time and if you have any queries please get in touch with Philip Warnock on 07764997980. To access the page please click here
UPCOMING EVENTS
HARVEST CHOIR
Calling all those who love to make a joyful noise unto the Lord! You are more than welcome to join a special choir for Harvest so please come along to weekly practices in Greyabbey beginning on Thurs 27th September at 8.00pm.
CONGREGATIONAL COMMITTEE
The next meeting of the committee will take place this
Tue 11th Sept at 7.30pm in the Upper Room
. Material was circulated by email during this past week and for those who have requested hard copies these will be available today.
WOMEN'S FELLOWSHIP (WinGS)
Tues 11th September EVENING MEETING (note change of date THIS MONTH ONLY for evening meeting) Trip to TUDOR CINEMA, Comber to watch "the Case for Christ". Tickets £5. Coach will pick up at 6.30pm in Cloughey and 6.45pm in Greyabbey. Tickets are available for purchase at Solid Rock or Solid Ground or from a committee member.
ANNUAL WELCOME TEAM, HEALTH & SAFETY, FIRE WARDEN TRAINING
The second night of this training has been arranged for Mon 1 Oct. at 7.30pm in Cloughey. Any members of Session, Committee and Leaders of our Organisations / Groups who were unable to attend the first session held in Greyabbey are asked to attend this session. Please put the date in you diary. The training will also include an update on the new GDPR (General Data Protection Regulations) and what is now required to manage any personal data received.
DEMENTIA TRAINING
The Alzheimer's Society will be facilitating training on Tues 18 September from 7.30pm to 9.30pm in Solid Ground Greyabbey (this is a repeat of the training provided back in March). The training is open to anyone. Those who have already participated found it really helpful. Please sign up in either Greyabbey or Cloughey Welcome Areas.
2018 UNITED APPEAL SPECIAL COLLECTION
It's the time of year when we take our second collection for United Appeal for the work of mission both at home and overseas. You are encouraged to prayerfully consider your contribution to this important wider work of the Presbyterian Church. Please use the United Appeal envelopes included in your FWO Pack, (located behind the Property & Harvest envelopes). We would appreciate returned envelopes by the end of September. If you do not have Church envelopes and wish to contribute, please place your donation in a plain envelope marked United Appeal.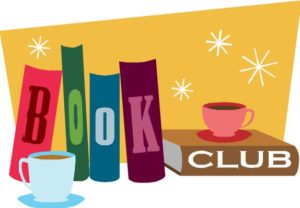 LITERALLY LOVED
YWCA Ireland Book Club at Trinity Greyabbey is back! Join us on Thurs 23 September at 7.30pm in Solid Ground Cafe for our September book: "From Witchcraft to Christ" by Doreen Irvine. The Literally Loved book club is a place for women to gather together in a safe space to discuss books, ideas and authors that matter. To find out more, chat to Sarah or Rebekah.
**********
WEDDING DRESSES THROUGH THE AGES
Millisle Baptist on Mon 10th Sept at 8.00pm. Wedding dresses through the decades both modelled and on display. Speaker Jean Johnston and light supper provided.
CROWN JESUS MINISTRIES
are running a 4 week Evangelism Lite course for business people on Tuesday's 2nd, 9th, 16th, 23rd October, 7.30pm – 9.30pm. Cost is £50 per person. This will be held at their Headquarters 7 Calvin St, Belfast, BT5 4NS. For more information or how to book the course contact: Tel: (028) 9073 8338 or email: info@crownjesus.org
K4C INFO
With starting into a new year of K4C, consent forms must be filled in and returned upon collection of your child from K4C. There will be a registration desk in the foyer of the church halls immediately following the service.
Up until November we will be foregoing our weekly collection in K4C and instead collecting towards the Shoebox appeal. Can anyone who has any
SPARE SHOE BOXES
please send them with your child to K4C? You can give them to a K4C leader, leave in the store room behind Solid Ground or the foyer of Cloughey.
MUSIC BUGS
North Down are running music classes in Trinity Presbyterian, Greyabbey on a Thursday morning for children from birth to four. Come along to their interactive, play-based music classes for babies, toddlers and preschoolers for a chance to make new friends and enjoy some quality time with your little one while playing instruments, using props and learning lots of new and old nursery rhymes. Parents, grandparents, aunties and uncles all welcome. Booking is available online at
https://bookwhen.com/musicbugsnorth
or for more information contact Lynda-Jane at
northdown@musicbugs.co.uk
.
TEAR FUND
Cycle For Freedom, launched last year by Ruan Pienaar, is on 29th Sept at the North Coast. There is still time to take part, or if you wish to make a donation or volunteer, contact
ni@tearfund.org
for more details.
THANKS
The mission committee would like to thank runners in our five Belfast marathon relay teams and all those who sponsored us. We raised over £4,000 to support the work of Abaana Ministries. These funds will go towards sponsoring primary and secondary school education for children throughout Uganda

TIDES – Daily Emailed Devotional
In the constant cycle of life, it is important for the people of God today to maintain a rhythm of devotion. PCI have a resource for ordinary followers of Jesus with a regular pattern of
bible reading and prayer that will provoke lives of service and mission. If you would like to investigate this resource you can do so at
www.presbyterianireland.org/tides
CONNECT WITH US
Follow our social media outreach and stay connected with the latest updates, announcements and fellowship events.
COPYRIGHT NOTICE
The information on this site is the property of Trinity Greyabbey. No broadcasting or duplication of any sermons allowed without permission from Trinity Greyabbey.
CONTACT US
Trinity Presbyterian Church
Main Street, Greyabbey
County Down, BT22 2NE.
Minister Neil Stewart:
Mobile – 078 413 53790
Church Office – 028 427 88377
Manse – 028 427 88688