EXCITING NEWS
SOLID GROUND ON SUNDAYS
Beginning Sunday 6 May 2018, Solid Ground Greyabbey will be opened every Sunday from 11.30am to warmly welcome folks from our congregation, and wider community, who may find it difficult, for a variety of reasons, to sit through the main church service. This will offer the opportunity to watch and listen to the service, via television, in a smaller, relaxed setting with refreshments available. A number of congregational members will be on hand before, during and after the service to provide assistance or simply to have a chat. If you feel this facility would meet your needs please come along – you will be made very welcome; alternatively, if you feel it may meet the needs of a family member or friend, please let them know the details or perhaps bring them along with you. Please contact Elaine on 07718 203322 should you require any further details.

TRINITY MEMBERS INFORMATION SIGN-UP SHEET
We are in the process of updating our church records and would like for each family member of the church to take a few minutes to update or obtain information on them. All information is for church purposes only and will be held in accordance of the Data Protection Act. It is for communication purposes only for Trinity, Greyabbey and will help the session and committee with the weekly running of the church. Thank you very much for taking the time and if you have any queries please get in touch with Philip Warnock on 07764997980. To access the page please click here
UPCOMING EVENTS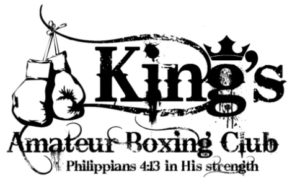 KING'S AMATEUR BOXING CLUB FOR MEN (CLOUGHEY)
Men: Improve your fitness with circuit training and boxing and hear how God can change your life!
When: Begins Monday 9th April 2018
(for 10 consecutive Mondays)
Where: Trinity Presbyterian Church Halls, Cloughey
Time: 7:30 – 9:00pm
Who: For men 18 years and older, all fitness levels
Equipment and refreshments will be provided
This is a free activity.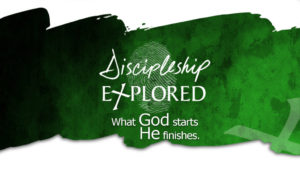 DISCIPLESHIP EXPLORED STARTING IN CLOUGHEY
We are planning to study the course that follows on from Christianity Explored. Discipleship Explored takes 8 sessions to look through Paul's letter to the Philippians. His letter helps us explore what it means to follow Jesus.
Wednesday's 8-10pm in Cloughey Minor Hall.
Starting January 22nd, February 7th & 21st, March 7th & 21st, April 16th and May 2nd & 16th.
Please fill you details in on the sheet in the entrance so that the books can be ordered or get in contact with Neil on 07841353790 or neildhstewart@gmail.com.
CONGREGATIONAL COMMITTEE
The 2017 Annual Reports are available for collection in the Church Office, Greyabbey for distribution around the Districts.
CRAFT CLUB
will meet on Tues 22nd May in Solid Ground at 7.30pm. All welcome, contact Agnes Macartney on 07719 867 138 for more information.
MEN'S CHOIR
Practice on Thursday's 24th, 31st May and 7th, 14th June at 8.00pm.
PLANNING MEETING
To help co-ordinate our ministry activity we will have our annual planning meeting on Monday 4th June 7:30pm Solid Ground. Please come along with your diary to share you start dates and special events.
AGM
Our annual AGM will be held on
Wed 6 June at 8.30pm
in Solid Rock Cafe, Cloughey. The 2017 Church Annual Reports will be circulated around the Districts in the next few days.
TEAR FUND
North Down Tear Fund Walk Fri 1st June. Please keep it free, this walk in Crawfordsburn Country Park is always well supported by Trinity. Please could you let Anne Allen know if you are able to attend, text me on 07921 651 355 or see me on Sunday as I need numbers for catering.
*NEW DATE FOR THE LADIES' DAY*
unfortunately we had to postpone our ladies' day in March due to adverse weather conditions. We are pleased to announce a new date of Sat 2nd June from 10.00am – 2.00pm. Our speaker shall be renowned author Catherine Campbell whose books include "Under the Rainbow", and "God knows your name". This is sure to be fun-filled blessed day of fellowship. The cost for the day is £10. For catering purposes please add your name to the list.
SUMMER MISSION
Could anyone planning to go on a Summer Mission team please let Neil know. Thanks.
STRICTLY COME DANCING
The events team are considering a Strictly competition again, and we need Dancers. Anyone willing to have a go please speak to Paddy McAvoy or Richard Smith.
TRANSPORT POOL
We are hoping to encourage folks who may not be able to easily join us on a Sunday morning back into fellowship. If you think God could use you to transport folks to and from church on a Sunday morning, please sign up in the Welcome Area.
QUIZ NIGHT
Jennifer Bryce walking from Glasgow to Edinburgh (100Km/62miles), without sleep, in aid of the British Heart Foundation on 21st July 2018. To support her, Graeme is hosting a quiz night at Donaghadee Sailing Club on Sat 2nd June at 8.00pm. Everyone is welcome and it would be great to see some of our friends from Trinity there. The entry is £5 each with a maximum of 6 people per team. If quizzing is not your thing, no worries, you can read all about Jennifer's story at www.justgiving.com/fundraising/jenniferbryce2018
FIELDS OF LIFE ANNUAL STORMONT RUN
on Sat. 9 June raising funds to extend the WASH (Water & Sanitation Hygiene) Programme in East Africa. 5k & 10k Run plus a 1k Fun Run for individuals and families. Register at www.athleticsni.org For further information please visit
www.fieldsoflife.org
or tel: (028) 3839 0395.
KESWICK AT PORTSTEWART 2018
from Sat 7th – Fri 13th July consisting of morning Bible readings, evening worship celebrations / teaching and activities for young people. Music led by Ian Hannah.
TRAINING Date for your Diary
Our Annual Welcome Team, Health & Safety, Fire Warden training has been arranged as follows:
GR
: Mon 3 Sept, Upper Room at 7.30pm
CL
: Mon 1 Oct., Minor Hall at 7.30pm
All members of Session, Committee and Leaders of our Organisations / Groups are required to attend one of these training sessions. Please put the dates in you diary.
We will also include an update on the new GDPR (General Data Protection Regulations) and what will be required to manage any personal data received.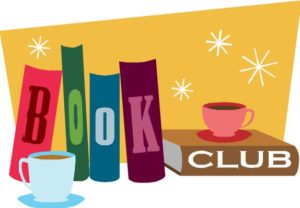 BOOK CLUB
YWCA Ireland Book Club Greyabbey – Literally Loved – The next book club will be on Thurs 24th May at 7.30pm in Solid Ground. We will be chatting about "The Guernsey Literary and Potato Peel Pie Society" by Mary Ann Shaffer. It would be great to see you there! Our final book club will be on Thurs 21st June to discuss "The Dream of You" by Jo Saxton. We will start again in September (date to be confirmed) with "From Witchcraft to Christ" by Doreen Irvine. For more details, speak to Sarah or Rebekah.

TIDES – Daily Emailed Devotional
In the constant cycle of life, it is important for the people of God today to maintain a rhythm of devotion. PCI have a resource for ordinary followers of Jesus with a regular pattern of
bible reading and prayer that will provoke lives of service and mission. If you would like to investigate this resource you can do so at
www.presbyterianireland.org/tides
CONNECT WITH US
Follow our social media outreach and stay connected with the latest updates, announcements and fellowship events.
COPYRIGHT NOTICE
The information on this site is the property of Trinity Greyabbey. No broadcasting or duplication of any sermons allowed without permission from Trinity Greyabbey.
CONTACT US
Trinity Presbyterian Church
Main Street, Greyabbey
County Down, BT22 2NE.
Minister Neil Stewart:
Mobile – 078 413 53790
Church Office – 028 427 88377
Manse – 028 427 88688