CHRISTIANITY EXPLORED
We are planning a further Christianity Explored course for the autumn as follows:
– Dates: Monday's 7 Sept to 19 Oct 2015, (7 weeks).
– Time: 7.45pm for 8pm start to 9.30pm.
– Venue: Trinity Halls, Greyabbey.
This is a course designed to give you time and space to consider
the big questions of life and to explore the life of the
person at the heart of the Christian faith – Jesus Christ.
You don't need to know anything about the Bible, y
ou won't be asked to read aloud, pray or sing and y
ou can ask any question you want or just listen.
Please come along and / or who you can encourage to attend.
BOYS BRIGADE
BB is back in September, starting off with Junior Section on Tuesday 8th from 6.30pm to 8.00pm.
Anchor Boys return on Wednesday 9th from 6.30pm to 7.30pm; and Company Section from 8.00pm to 9.30pm.
Anchor Boys is suitable for boys in Primary 1 – 4; Junior Section, Primary 5 – 7 and Company Section, Year 8 upwards.
Both new and existing members are most welcome – previous BB attendance is not necessary.
Further information can be obtained from the following leaders: Ronald (Company): 07743489236; Elaine (Juniors): 07718203322; Lorraine (Anchors): 07729957705.

DISCIPLESHIP GROUPS
Starting back on the week commencing 7th September. Please put your name down in the list in the vestibule if you would like to join one or get in touch with Norman Hamilton (07754193347). Lets unite and read God's word as one body and join in fellowship together.

YOUNG ADULTS MINISTRY
J
oin with us in this exciting new ministry in Trinity as we start a Young Adults Bible Study. It will be following the same study book as the rest of our discipleship groups so we will all be sharing this journey together.
It will be in a relaxed atmosphere In Solid Ground, Trinity starting on Friday 11th September at 8pm running every other week. It is for anyone aged 16 and above.
Let us all join together as we read the word of God, share in fellowship and strengthen our faith in following Jesus.
For more info contact: Lorraine Little on 07731847941, Philip Warnock on 07764997980 or facebook.com/trinitygreyabbeyyoungadults.
"Even youths grow tired and weary, and young men stumble and fall; but those who hope in the Lord will renew their strength. They will soar on wings like eagles: they will run and not grow weary, they will walk and not be faint."
Isaiah 40: 30-31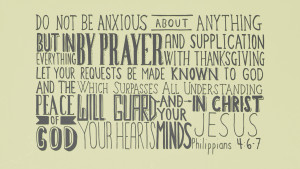 24 HOURS OF PRAYER
Join us as a body of Christ as we meet together to pray. The church will be open from Saturday 12th at 10am for 24 hours and will finish with us leading into worship on Sunday 13th September.
For more information contact Norman Hamilton.
"Do not be anxious about anything, but in every situation, by prayer and petition, with thanksgiving, present your requests to God."
Philippians 4:6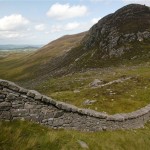 MOURNE WALK
Our annual walk will be on Sat 5th September. We plan on leaving church car park 10.15am SHARP. Anyone requiring transport please speak to John Cranston or Sandra Trimble. Lunch will be provided and after we have done our walk (or chatted!) we will have our tea – fish & chips/burger & chips/chicken burger & chips or sausage &
chips. The cost for this event is adults – £10, children – £5.
CONNECT WITH US
Follow our social media outreach and stay connected with the latest updates, announcements and fellowship events.
The information on this site is the property of Trinity Greyabbey. No broadcasting or duplication of any sermons allowed without permission from Trinity Greyabbey.
CONTACT US
Trinity Presbyterian Church
Main Street, Greyabbey
County Down, BT22 2NE.
Minister Neil Stewart:
Mobile – 078 413 53790
Church Office – 028 427 88377
Manse – 028 427 88688