EXCITING NEWS

TRINITY MEMBERS INFORMATION SIGN-UP SHEET
We are in the process of updating our church records and would like for each family member of the church to take a few minutes to update or obtain information on them. All information is for church purposes only and will be held in accordance of the Data Protection Act. It is for communication purposes only for Trinity, Greyabbey and will help the session and committee with the weekly running of the church. Thank you very much for taking the time and if you have any queries please get in touch with Philip Warnock on 07764997980. To access the page please click here
UPCOMING EVENTS
6th APRIL – FUNDRAISING FOR MACMILLAN NURSES.
Trinity Players are presenting an additional performance of the popular comedy 'Second Honeymoon' in the Main Hall at Trinity Presbyterian Church, Greyabbey.
Starts at 7:30pm Doors open at 7pm.
Tickets: £7.50. All proceeds to charity.
Details of ticket availability to follow.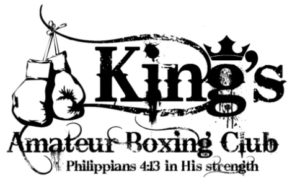 KING'S AMATEUR BOXING CLUB
Ladies: Get 2018 off to a great start!
Improve your fitness with circuit training and boxing and hear how God can change your life!
When: Begins Monday 8th January 2018
for 10 consecutive
Mondays to 12th March
Where: Trinity Presbyterian Church Halls, Cloughey

Time: 7:30 – 9:00pm
Who: For ladies 18 years and older, all fitness levels
Equipment and refreshments will be provided.
There is no charge for this activity.
King's Boxing are sorry that they cannot permit anyone under the age of 18 to be in the hall where the boxing takes place as their insurance does not cover injury to minors. If you have difficulties with childminding please let us know in advance by commenting on this post or contacting Kathy on 07513 429628 and we will make arrangements to look after your children in a separate room. Thank you for your co-operation and we look forward to seeing you all back again on Monday night!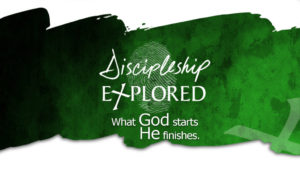 DISCIPLESHIP EXPLORED STARTING IN CLOUGHEY
We are planning to study the course that follows on from Christianity Explored. Discipleship Explored takes 8 sessions to look through Paul's letter to the Philippians. His letter helps us explore what it means to follow Jesus.
Wednesday's 8-10pm in Cloughey Minor Hall.
Starting January 22nd, February 7th & 21st, March 7th & 21st, April 16th and May 2nd & 16th.
Please fill you details in on the sheet in the entrance so that the books can be ordered or get in contact with Neil on 07841353790 or neildhstewart@gmail.com.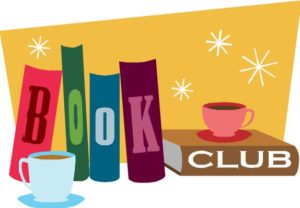 "LITERARY LOVED" BOOK CLUB"
Starting on 21st September we plan to meet on the 3rd Thursday of each month at 7.00pm to share our thoughts on what we are reading. If our information evening is anything to go by, there will be much laughter mingled with a cuppa and snacks! The club is open to all ladies of all ages and stages and our first book is Rachel Held-Evans' witty account of "A year of Biblical Womanhood". See Sarah Caughey or Ruth Stewart if you have difficulty obtaining a copy of this book as we have a few copies available to circulate.

TIDES – Daily Emailed Devotional
In the constant cycle of life, it is important for the people of God today to maintain a rhythm of devotion. PCI have a resource for ordinary followers of Jesus with a regular pattern of
bible reading and prayer that will provoke lives of service and mission. If you would like to investigate this resource you can do so at
www.presbyterianireland.org/tides
CONNECT WITH US
Follow our social media outreach and stay connected with the latest updates, announcements and fellowship events.
The information on this site is the property of Trinity Greyabbey. No broadcasting or duplication of any sermons allowed without permission from Trinity Greyabbey.
CONTACT US
Trinity Presbyterian Church
Main Street, Greyabbey
County Down, BT22 2NE.
Minister Neil Stewart:
Mobile – 078 413 53790
Church Office – 028 427 88377
Manse – 028 427 88688