EXCITING NEWS
SOLID GROUND ON SUNDAYS
Beginning Sunday 6 May 2018, Solid Ground Greyabbey will be opened every Sunday from 11.30am to warmly welcome folks from our congregation, and wider community, who may find it difficult, for a variety of reasons, to sit through the main church service. This will offer the opportunity to watch and listen to the service, via television, in a smaller, relaxed setting with refreshments available. A number of congregational members will be on hand before, during and after the service to provide assistance or simply to have a chat. If you feel this facility would meet your needs please come along – you will be made very welcome; alternatively, if you feel it may meet the needs of a family member or friend, please let them know the details or perhaps bring them along with you. Please contact Elaine on 07718 203322 should you require any further details.

TRINITY MEMBERS INFORMATION SIGN-UP SHEET
We are in the process of updating our church records and would like for each family member of the church to take a few minutes to update or obtain information on them. All information is for church purposes only and will be held in accordance of the Data Protection Act. It is for communication purposes only for Trinity, Greyabbey and will help the session and committee with the weekly running of the church. Thank you very much for taking the time and if you have any queries please get in touch with Philip Warnock on 07764997980. To access the page please click here
UPCOMING EVENTS
HOLIDAY BIBLE CLUB
Running from 6th – 10th, 6.30pm – 8.30pm. We would appreciate your prayers and feel free to call down and support us any evening.
MOURNE WALK
will be held on Sat 8th September, leaving the church at 10.00am. More information to follow.
WOMEN'S FELLOWSHIP
Preliminary notice for all ladies who attend our meetings on a Tuesday evening. For our first meeting in September we are having an outing but it will be held on Tues 11th September instead of our usual night on 18th. Further details will follow at the start of September. The first lunch time meeting will be on Tues 4th September.
TRAINING Date for your Diary
Our Annual Welcome Team, Health & Safety, Fire Warden training has been arranged as follows:
GR
: Mon 3 Sept, Upper Room at 7.30pm
CL
: Mon 1 Oct., Minor Hall at 7.30pm
All members of Session, Committee and Leaders of our Organisations / Groups are required to attend one of these training sessions. Please put the dates in you diary. We will also include an update on the new GDPR (General Data Protection Regulations) and what will be required to manage any personal data received.
DEMENTIA TRAINING
The Alzheimer's Society will be facilitating training on Tues 18 September from 7.30pm to 9.30pm in Solid Ground Greyabbey (this is a repeat of the training provided back in March). The training is open to anyone. Those who have already participated found it really helpful. Please sign up in either Greyabbey or Cloughey Welcome Areas.
VOLUNTEERS REQUIRED: Can you help in any of the following areas?
TRINITY TOT VOLUNTEERS
Helped Needed at TRINITY TOTS: Would you have half-an-hour a month or maybe more to spare? We have a plethora of little jobs e.g. from setting out tables, chairs, mats, equipment, to preparing the break, washing dishes, clearing the equipment away, reading a story, nursery rhymes, or looking after 1 or 2 little ones while their grown up attends the monthly "chill out" hour. Maybe you have a hobby or skill you could show the grown ups at one of our monthly chill-out hours. Whatever you can offer, we can make it work – any help will be greatly received. As you prayerfully consider how you can help please don't hesitate to see Ruth or Joan Brown for more information. Thank you.
AV TEAM
Helpers needed for the Audio Visual Team. If you can support with Powerpoint please contact Glen on 07707 271 600.
WELCOME TEAMS FOR CLOUGHEY
This is a very important ministry of our church and congregation. If you feel that you would like to be a part of this Ministry, Please sign the sheet in the vestibule or speak to Neil or any Elder.
SPECIAL PRAYER EVENTS:
24 HOURS OF PRAYER
will be happening from 1st Sept 10.00am – 2nd Sept 10.00am in Greyabbey.
12 HOURS OF PRAYER
will be in Cloughey on the 1st Sept from 8.00am – 8.00pm.
Sign-up sheets for both events are in the welcome areas and the vestibule. Please take time to come, we need both churches with someone there at all times, so please pick a time and write down your name and number.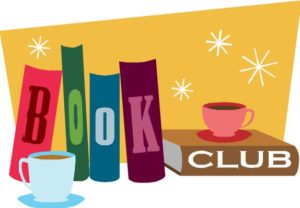 BOOK CLUB
YWCA Ireland Book Club Greyabbey – Literally Loved – We will start again in September (date to be confirmed) with "From Witchcraft to Christ" by Doreen Irvine. For more details, speak to Sarah or Rebekah.

TIDES – Daily Emailed Devotional
In the constant cycle of life, it is important for the people of God today to maintain a rhythm of devotion. PCI have a resource for ordinary followers of Jesus with a regular pattern of
bible reading and prayer that will provoke lives of service and mission. If you would like to investigate this resource you can do so at
www.presbyterianireland.org/tides
CONNECT WITH US
Follow our social media outreach and stay connected with the latest updates, announcements and fellowship events.
COPYRIGHT NOTICE
The information on this site is the property of Trinity Greyabbey. No broadcasting or duplication of any sermons allowed without permission from Trinity Greyabbey.
CONTACT US
Trinity Presbyterian Church
Main Street, Greyabbey
County Down, BT22 2NE.
Minister Neil Stewart:
Mobile – 078 413 53790
Church Office – 028 427 88377
Manse – 028 427 88688