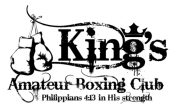 LADIES BOXING Kings ABC will be running a ladies-only exercise class starting Tues 28th April for 5 weeks ending on 26th May. The class will run from 7.00pm – 8.30pm in the main hall.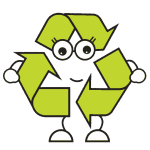 CASH FOR CLOBBER There will be a 'Cash for Clobber' collection in May.
If you have filled bags at the moment which you need lifted to free up space, please let me know and I will arrange to have them lifted – Shirley Finlay
07821 143 811.

CHURCH MEMBERSHIP COURSE If you are interested in exploring church membership, then we are running our Members Course on 30th April, 7th and 13th May at 8.00pm in Solid Ground Cafe. Our hope is that any new members will be received into the congregation at Communion on 17th May.
CONNECT WITH US
Follow our social media outreach and stay connected with the latest updates, announcements and fellowship events.
The information on this site is the property of Trinity Greyabbey. No broadcasting or duplication of any sermons allowed without permission from Trinity Greyabbey.
CONTACT US
Trinity Presbyterian Church
Main Street, Greyabbey
County Down, BT22 2NE.
Minister Neil Stewart:
Mobile – 078 413 53790
Church Office – 028 427 88377
Manse – 028 427 88688